Fishing Made EZ by using tieless tackle.
It's never been easier to attach a hook to 8-10 lbs. braided line. Attach with one hand or blindfolded.
Shop Now
Valley Tieless Fishing Knot Tutorial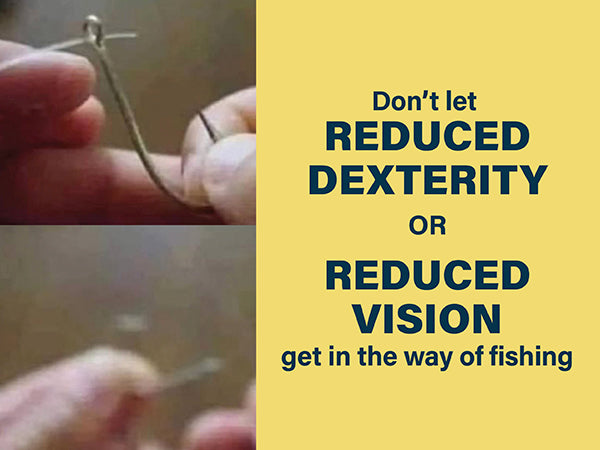 "My Dad is an avid fisherman; however, after suffering several strokes he faced many challenges and lost his independence. I decided to take a chance and see if this product could help put the sparkle back in his eyes. This is one the best birthday gifts I could have given him. I would recommend anyone that has a special person in their life to make this purchase and put a smile on their face."
-T.M., South Carolina
Hook Youngsters on Fishing by Using the Tieless Fishing Tackle Valley EZ Hook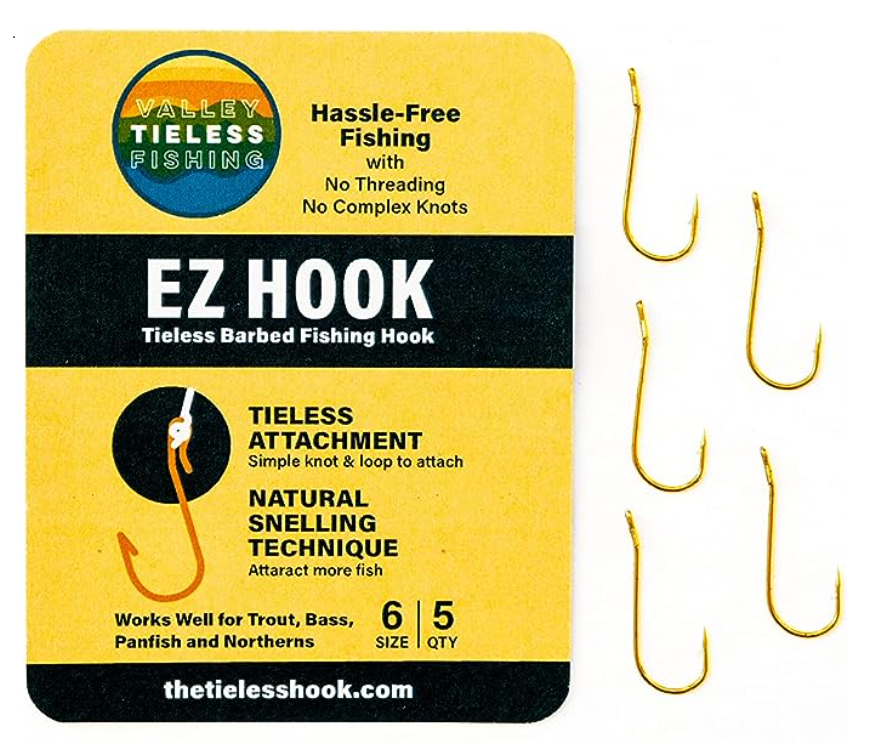 EZ HOOK, the Tieless barbed fresh water fishing hook for 8-10 lbs. diameter braided line.
Enjoy hassle-free fishing with no threading or complex knots. Use the tieless end to attach with a simple knot and loop. The tieless hook has been proven to work well for trout, bass, panfish and northern pike.
Shop Now